Home

/

Tamp Barista Training
Why Tamp Training?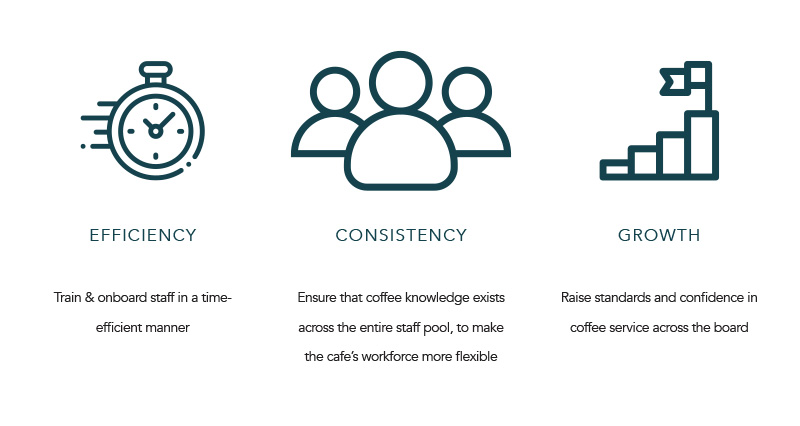 We have developed our barista training program over many years, incorporating new standards of coffee excellence along the way and feedback from baristas and business owners alike. Allowing students to learn and test themselves at their own pace eliminates several of the problems that can arise when training or upskilling a barista in a group setting in front of the machine.
Benefits of training individually outside work:
A sick day or prior engagement could mean a member of staff misses out on training entirely

Based on feedback we've had from baristas over the past decade: Often, in a group setting, individual staff members can be reluctant to ask a trainer to re-cover a specific point, or can mishear instructions. Being in control of the training eliminates this issue.

Newly-hired staff don't have to wait until the next scheduled training session to start growing in coffee knowledge. In fact, they can start learning before they even start their first shift behind the coffee machine!
How to get started:
Visit the Tamp Barista Training Course page. The training course is also available for free at cafes serving Tamp coffee.